21 décembre 2014
Cette année production en masse de cartes de Noël. Nouveau travail à temps plein depuis Juin, d'où mon long silence, et je commence mes cartes à la dernière minute. Résultat: un design qui me plait est facile à faire: cartes en sèrie.
This year mass production for my Christmas cards. I started a new full time job in June, I started my cards a bit too late. The result: I design an easy to make card I like and: everybody gets the same, nearly...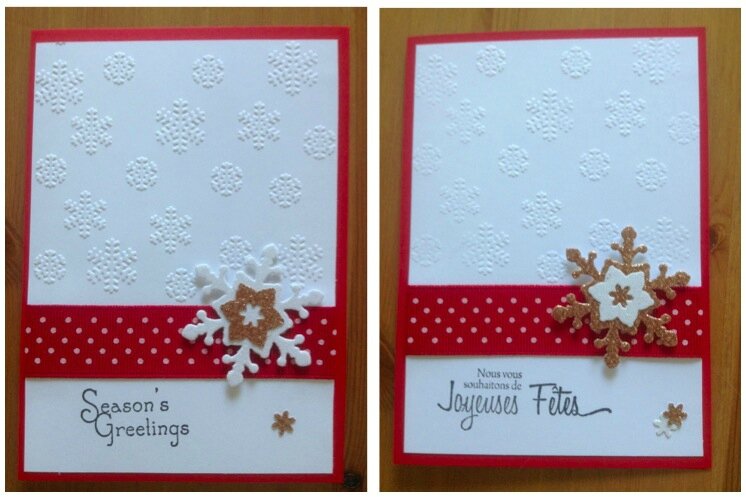 15 juin 2014
Malgré un mois passé à faire du tourisme, du tourisme et encore du tourisme dans ma ville (voir plus bas... et encore on n'a pas tout vu, pas tout fait!), j'ai pris le temps de créer un peu:
d'abord une jolie carte cascade pour les 4 ans de ma petite puce de Nouvelle Zélande grace au superbe tutorial trouvé sur le blog "A La Pause"...
After a month spent playing tourist in my city (see below... and we still haven't seen and done everything there is to see and do!), I managed to spare some creative time...
first for the 4th birthday of my little princess in New Zealand, thanks to the great tutorial found on "A La Pause"... It is written in French, but the images should be enough to help you create this card.
... et une carte naissance, à adapter à la naissance du bébé quand on saura si c'est une file ou un garçon!
...and a card for a new baby, which we will have to adapt once we know if it is a boy or a girl!
03 juin 2014
Je reviens après un mois passé à jouer les touristes dans Sydney avec mon frère. Il a une chance incroyable: c'était le plus bel automne depuis 104 ans, chaud, du soleil tous les jours. Journées remplies de superbes ballades dans des quartiers que j'adore et d'autres que j'ai découvert. Un vrai bonheur!
I am back after a month playing tourist in Sydney with my brother. He is so lucky: the nicest autumn we had in 104 years, hot, very hot, sunny everyday. Our days were spent walking in areas of Sydney I love and others I discovered. Pure happiness!
20 avril 2014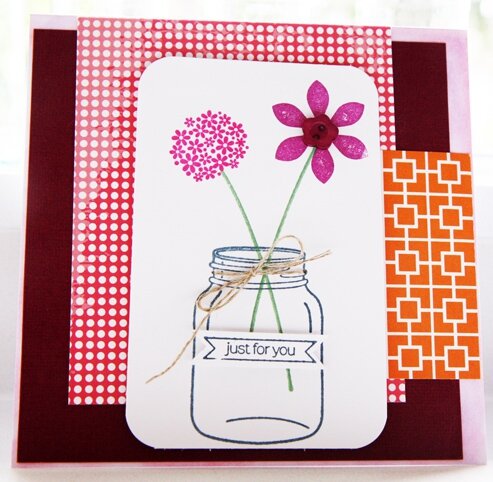 De petites cartes toutes simples pour remercier mes amis qui m'ont accueillie si gentiment lors de mon dernier passage en France.
Some quick simple cards to thank the friends who so generously and kindly welcomed me when I was last in France.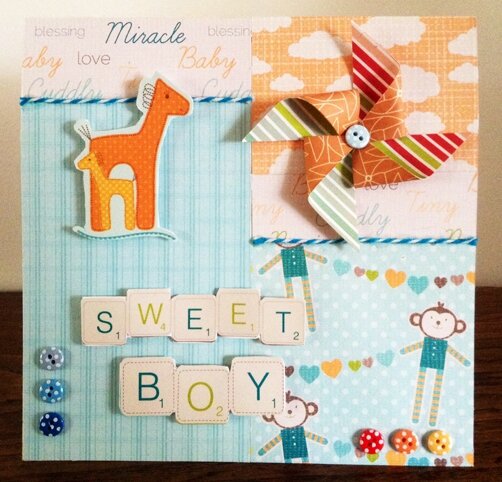 Pour la naissance de deux petits garcons, j'entre dans me période moulin a vent!
For the birth of two little boys, I enter my pinwheel phase!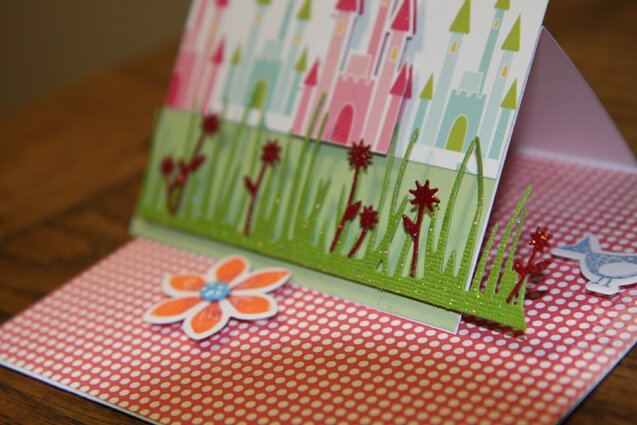 Pour les 3 ans de ma nièce, qui adore les princesses, le rose et le violet.
For my niece 3rd birthday, she loves princesses, pink and purple.